Unplugging from Broadcasting – The End of a Decade of Radio
Chris August 13, 2009 Broadcasting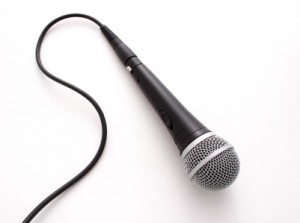 It was 1999, when I opened up a website to "Destiny Media Player" and what turned into a hobby, later turned into a career. Jumping through DJ names like it was water, but keeping true to my roots in music.
I started off doing pop mixes on Radio Destiny as "DJ The Big Fat Yellow Pikachu". Don't hate, I was 13 years old. The first time I picked up a mic. It was such a horrible microphone too. Those that were expensive back in the day, but now are passed out as party favors at your local house party. I was amazed by my whole 7 listener crowd, but it got me pumped to keep going.
Then when I was 15, I started the DJ persona DJ Killer, and started small mixes of rock and metal. My favorite genre to mix at the time was gothic metal. Nightwish, Epica, Kamelot, Theatre of Tragedy, all those great bands.
When I turned 17, I started up with Killer Rock Radio, and that's when my career in radio really started to take off. It was 2003, my last year in High School and I was making love to the microphone like it was the homecoming queen. I was a master on the microphone. I was made for radio is what everyone would say, and I knew it. Killer Rock Radio was originally just a station that me and my friends in South Lake High School could tune into during school period on our laptops or school computers. Our IT department had no idea how to block it. I think they were lucky if they knew how to turn on a server sometimes. Killer Rock Radio took off hitting 5 million page views a month before I screwed up with the programming, knocking the site out for months.
As my life progressed, my time on the mic would vary from doing nearly 20 hours of mic time per week, to 2 hours and back again. It was like a meth addiction, but without the side effects. Then I started more radio stations, Electronic Fusion Orlando / Radio, Vapor Orlando, Tranced Logic Orlando, ZenTropica, Aggression Orlando and Felsen X Orlando. All varying in different genre's and keeping them hot. I even changed my DJ name yet again, this time to DJ Pulse.
I've met alot of great bands down the line from major acts to the most minor. The power I had in radio was amazing. I made bands from nothing into something big. We were playing the hits in rock and pop months if not up to a year before it hit terrestrial radio. I put the music industry on it's side, taking B Sides and making them into singles bigger than the singles the record label thought would work.
Now in 2009, I am hanging up the headphones, and putting down the microphone. I've made a name for myself for years to come. An on-air jack-of-all-trades, able to produce, create an amazing show, and make hits. Sometimes I wasn't the most professional on the microphone, and I think that's what kept my listeners interested. They knew I wasn't fake. I was real, I was human, and I was like one of them.
One thing is for sure. This isn't the end of my career in Broadcast Radio or Broadcast Media for that matter. It still holds a place near and dear to my heart, and my close friends such as Claireified, DJ Lazer and others would be let down by my permanent departure. This is just a hiatus…. for how long, I am not sure yet. Maybe a few weeks, a few months, or maybe even a few years. Though when I come back, I'm going to be stronger than ever and my commitment will be stronger.
This is not goodbye. This is just a vacation. Stay tuned.